Entertainment
Aaliyah Kashyap plays 'rock paper scissors' with boyfriend Shane. Watch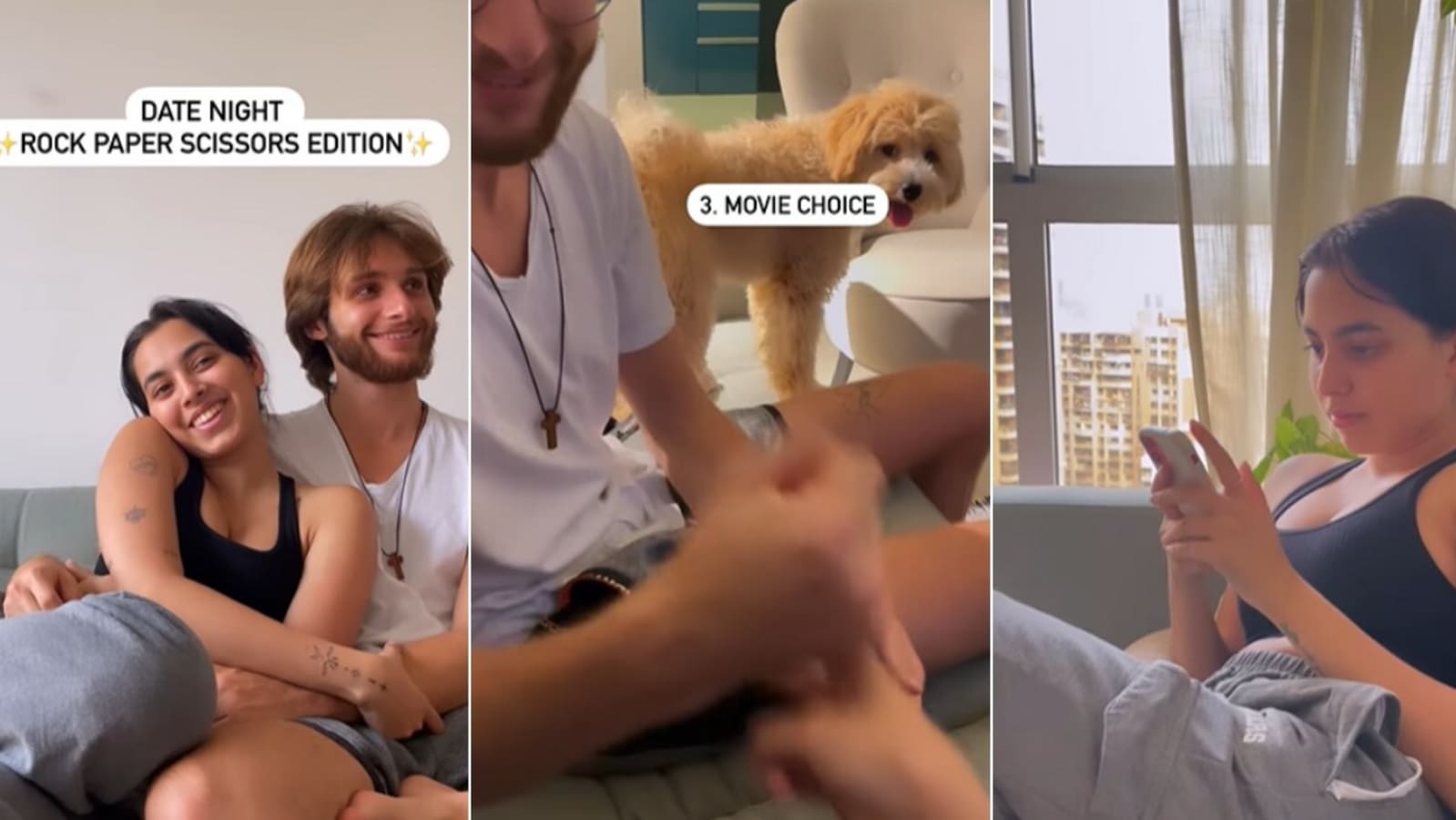 Anurag Kashyap's daughter Aaliyah Kashyap shared a short video featuring her boyfriend on her Instagram handle. In the video, Aaliyah gave her fans a glimpse of her date night with Shane Gregoire. Aaliyah is Anurag and his ex-wife, film editor Aarti Bajaj's daughter. Also Read: Anurag Kashyap's daughter Aaliyah Kashyap on being a 'star kid': 'I get unfair privileges in some forms'
Sharing the video, Aaliyah wrote, "DATE NIGHT: Rock, Paper, Scissors Edition. I promise this is not sponsored by Zomato but honestly, @zomato should sponsor me cuz wow this is a great ad." In the video, Aaliyah and Shane are first seen sitting together, they later play rock, paper, and scissors to decide, who gets to order their food and Aaliyah wins almost all the rounds. Whereas Shane wins the round where they had to decide the film to watch.
Shane commented, "You can't escape the Rock." One fan commented, "@zomato sponsor my girl asap." Another one said, "The cute faces y'all make at the beginning not even looking at each other." While one said, "Cutest couple ever." many others dropped heart emojis in the comments section of the post.
Aaliyah is currently in Mumbai and has recently moved to a new house. Last year she informed her fans that she intends to drop out of Chapman University in California, where she was studying. Aaliyah also said that she wants to pursue a career in fashion marketing. Also Read: Anurag Kashyap shares daughter Aaliyah Kashyap's pic with boyfriend Shane Gregoire from 'his bye-bye dinner'
Aaliyah has been dating Shane for quite some time. In one of her vlogs, she had opened up on how she met Shane on a dating app. "On the dating app, I swiped on him first. On Hinge, it's like, you swipe on them, and then there is a like section where you can see who has liked you. And then, you can either like them back or ignore it. So he liked me back and we spoke," she said.