Entertainment
Ankita Lokhande reveals what Vicky Jain told him on Sushant Singh Rajput's death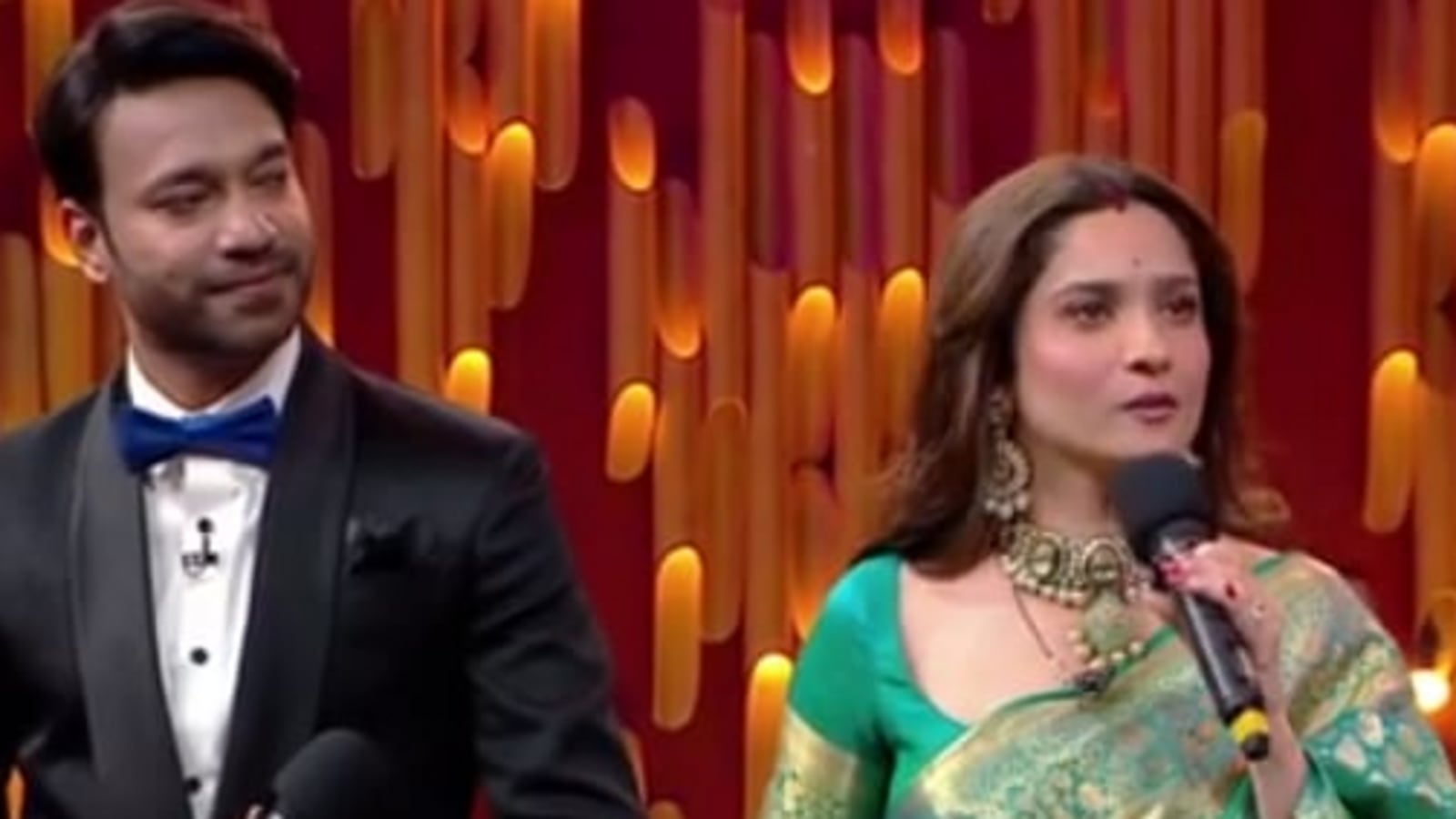 Ankita Lokhande has opened up about dealing with trolls after the death of her former boyfriend Sushant Singh Rajput, while she dated her current husband, Vicky Jain. She also said she would not have been able to take a stand for the late actor if Vicky was not there for her. ,Also read: Ankita Lokhande: My journey was never smooth, I don't have any back up or god father,
Ankita and Vicky won the reality show Smart Jodi. They appeared on the show just days after they got married. They bagged the 'golden gathbandhan' trophy and a cash prize of 25 lakh. Balraj Syal and Deepti Tuli were the runners-up on the show. On the show, Vicky had opened up about the time when Sushant died and admitted that it was a tough phase for them as a couple.
Asked about the time her former boyfriend Sushant died and she spoke in his support, Ankita told Times of India in an interview that she broke up with Sushant in 2016 and started dating Vicky in 2018. But, when Sushant died, trolls attacked Vicky. "They started saying, 'Ankita was best for Sushant and she should always be with Sushant'. Social media turned abusive towards Vicky telling him to leave me because I was good for Sushant. It is not easy for a man to watch his to- be wife giving interviews on her ex-boyfriend on television and talking about her past. There were different stories emerging everyday and I was right there talking about Sushant all the time," she said. She added that Vicky's family also supported her and it was a tough time for her parents as well.
She further said, "Had it been some other guy, he would have quit, but Vicky stood there and became my strength and told me, 'Do whatever you think is best for Sushant' and that's why I could do my best for Sushant. We were both living in a state of shock and trolls made life even more difficult for us. When Sushant died and I started talking about him, I was in a constant state of confusion whether I was doing the right thing, and Vicky was the one who supported me. For six months, there were constant stories of my past with Sushant emerging. If I was in Vicky's position, I would not have been able to see him talking about his past with a woman. and I could do that because Vicky was on my side."
Smart Jodi began in February this year and aired on Star Plus. The show is also available on Disney+ Hotstar. Arjun Bijlani-Neha Swami, Bhagyashree-Himalaya Dassani, Neil Bhatt and Aishwarya Sharma, Natalya Ilina and Rahul Mahajan, Pallavi Shukla and Ankit Tiwari, Monalisa and Vikraant Singh, Krishnamachari Srikkanth and Vidya and Gaurav Taneja and Ritu Rathee also participated on the show.
Marking 13 years of her career, Ankita told Hindustan Times that she always knew she wanted to be a star. "When I was in second or third grade, I wrote 'main world ki bauhaut badi star banna chahti hoon (I want to be the biggest star of the world)', my mom has preserved that note till date. If you know as a child what you want to become, it makes everything possible," she said.