Entertainment
Anupamaa recap: Barkha, Ankush plan to live with Anuj and Anupamaa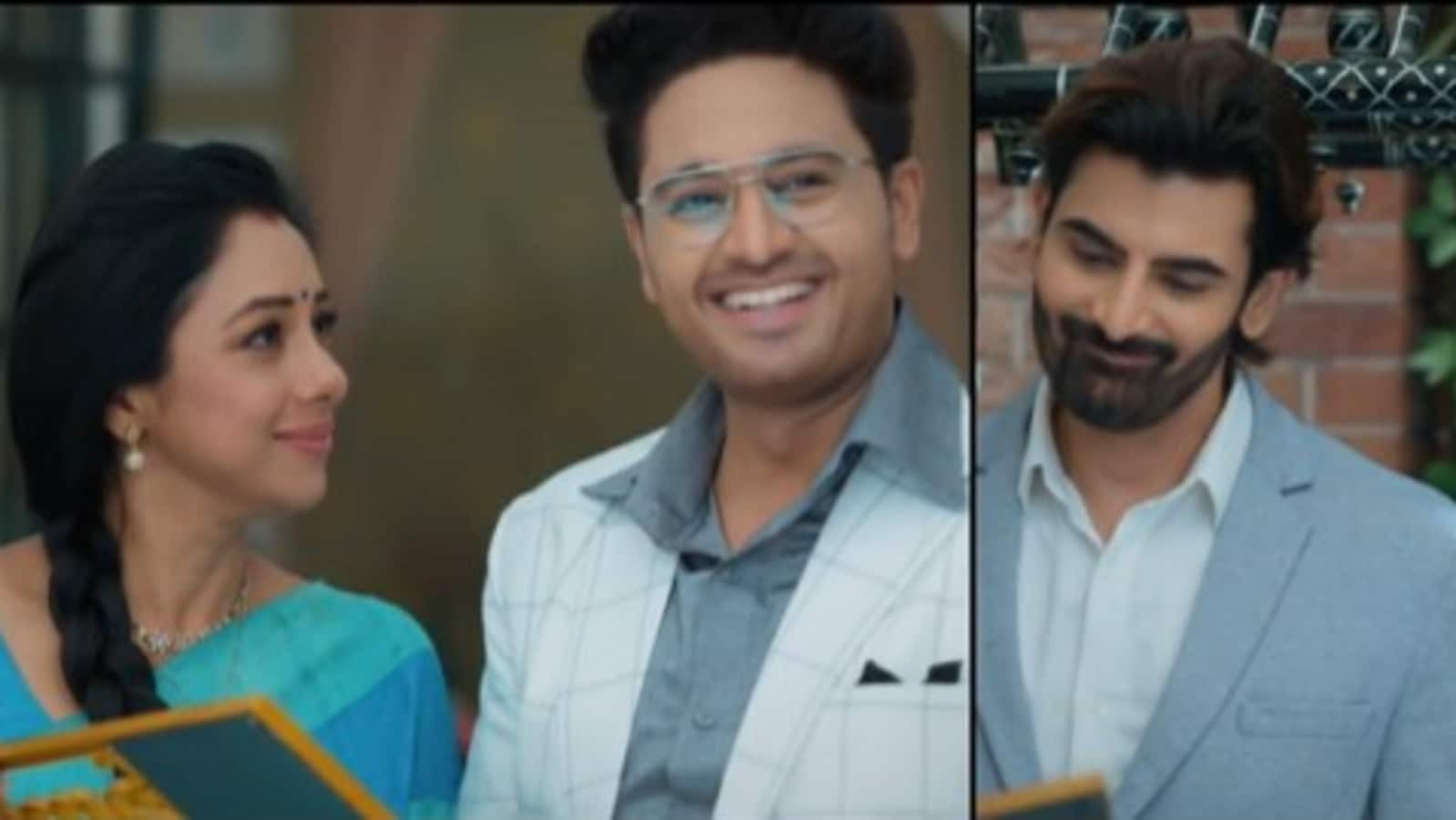 In Anupamaa, Anuj and Anupamaa just got back from their honeymoon only to find another surprise waiting for them at home. It's Anuj's cousin and his wife, Ankush and Barkha, who came unexpectedly to their house. Anuj and Anupamaa are elated to meet them finally but it looks like Ankush and Barkha have ulterior motives behind this surprise visit. Pakhi, Toshu, and Samar get into trouble at the Youth fest. (Also Read | Anupamaa written update June 4: Anupamaa returns to Ahmedabad with Anuj, gets a surprise from his extended family,
Toshu gets into a fight
In the previous episode, we saw a person teasing Pakhi while another man helped her out. This man is Adhik, who interestingly turns out to be Ankush and Barkha's son. Samar has also met someone special, Sweety. They both share their interests in dancing and get to know each other. In the upcoming episode, we will see more of these two new guests and how their presence in Pakhi and Samar's life will affect Anupamaa.
Toshu sees Adhik and Pakhi talking and believes that Adhik is teasing Pakhi. He starts a fight with him while Pakhi tries to explain that Adhik was only helping her out. Samar also notices the commotion and reaches for help. Finally, everyone calms down and takes their leave. Toshu scolds Pakhi for not calling him for help. Vanraj is getting anxious back at home. Hasmukh tries to cheer him up and comforts him as Vanraj worries about his kids going away from him. The kids come back but the story started in the fest is not over yet.
Barkha and Ankush settle in India
At the Kapadia household, Anupamaa rejoices in the reunion of her new family. GK comes back but it seems like there is some tension between him and Barkha. They avoid each other and GK also refuses to have lunch with them. What is it that Barkha is hiding? Meanwhile, Anuj and Anupamaa ask Barkh and Ankush to spend more time with them. When Ankush tells them that they have winded up their business in America and decided to settle in India, Anuj immediately offers them to stay with him and Anupamaa. Barkha refuses but gives up on insistence.
Ankush and Barkha smirk at each other as everything fitted according to their plan. In the upcoming episodes, we will see the true nature of Barkha and Ankush and why they came back to India. Barkha will ask Ankush to fight for his rights in Anuj's business. How will Anuj feel after finding out that his beloved brother and sister-in-law are after his money? How will Anupamaa keep her new family together? Many more challenges are yet to come in Anupamaa's life. Keep watching this space for all updates.
Trending Topics to Follow