Entertainment
Fans in Kolkata pay tribute to KK with 200 guitarists, singers performing Pal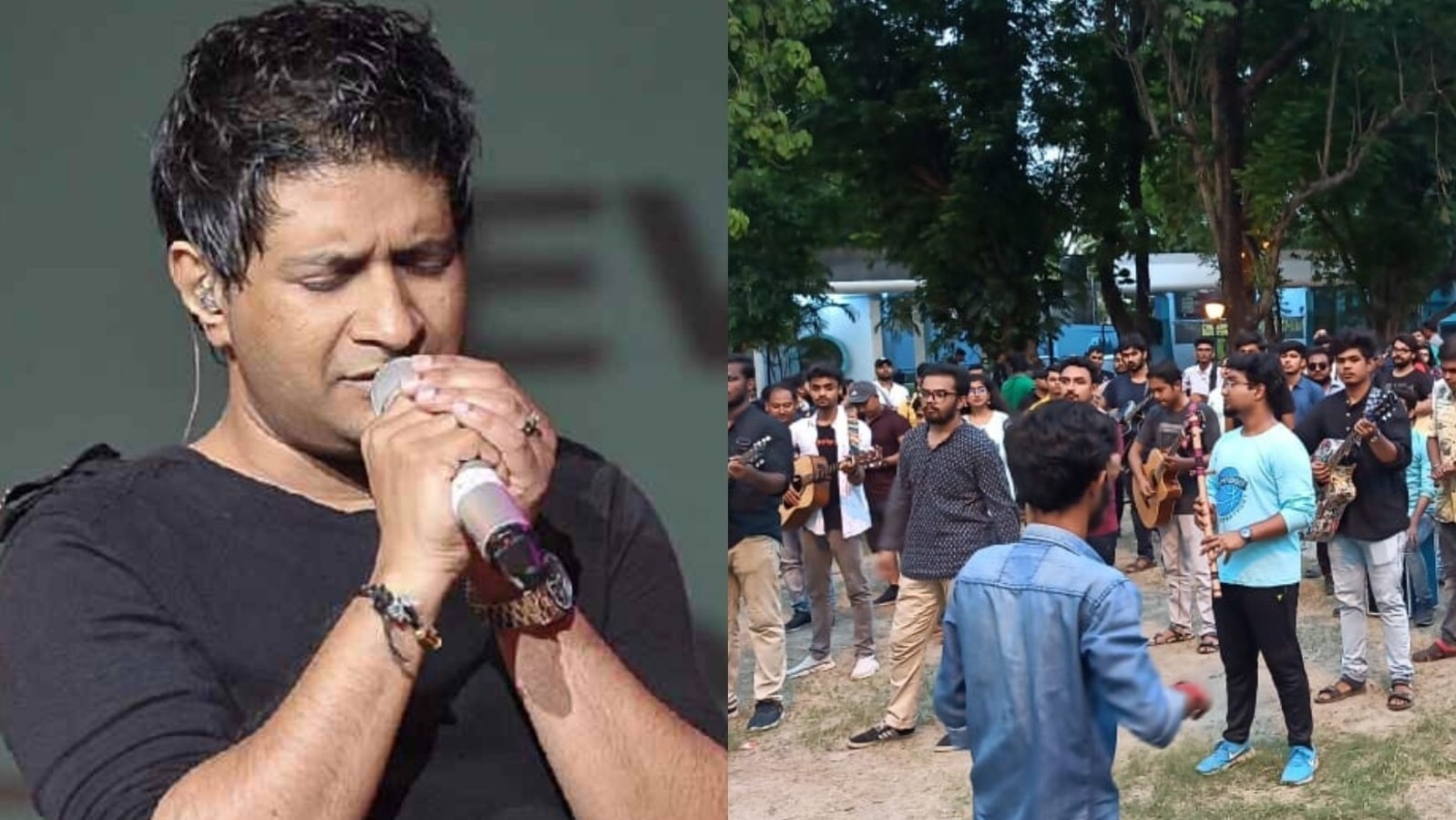 Singer KK died on May 31 after performing last in Kolkata, As fans continue to mourn the loss of the singer, many Kolkata-based fans flocked to the Nandan theater of the city to pay homage to the late singer with an event on Sunday. The event included 100 guitarists and 100 singers, who came together to sing KK's hit song Pal. (Also read:'KK did not show any symptoms of sickness, AC was working on full capacity': Event company answers fans' questions)
The event was organized by members of B-Garden Buskers–Santanu Naskar, Debjit Pal, Rima Chakrabarty and Sumit Majhi. Talking about it, Santanu told Hindustan Times, "As a group of singers, we had initially performed at the Botanical Gardens in Kolkata where we got a good response. Since then a lot of people wanted to join us and pay a tribute to KK. While we were planning for a 100-singers, 100-guitarists mass tribute, unexpectedly more than 300 people turned out at Nandan."
"It's not only to celebrate KK and his evergreen songs but also to repair the bond between Kolkata and artists. KK's death is not only something unacceptable for the Kolkata fans, but also shameful. He came all the way from Mumbai to perform and never returned home to his family as same. Maybe we failed due to our carelessness, so the initiative is to repent the loss of KK. While we cannot undo it, we want to restore faith in music," added the busking group.
KK, whose real name was Krishnakumar Kunnath, had arrived in Kolkata for two performances on consecutive days. After performing for the students of Thakurpukur's Vivekananda College on Monday, KK died the next day hours after his concert at Nazrul Mancha, organized by Ultadanga's Gurudas Mahavidyalaya. According to his autopsy reports, KK died due to cardiac arrest. A case was previously registered by Kolkata Police to probe the singer's 'unnatural death'.
The singer had a long and successful career in Hindi music with Pal among his first and biggest successes. It was part of his album of the same name, released in 1999 and is regarded by many to be his signature song.
Trending Topics to Follow