Markets
Huge fall in gold and silver: Yellow metal rate slumps by over Rs 450 on MCX, sharp dip in silver price too; Know details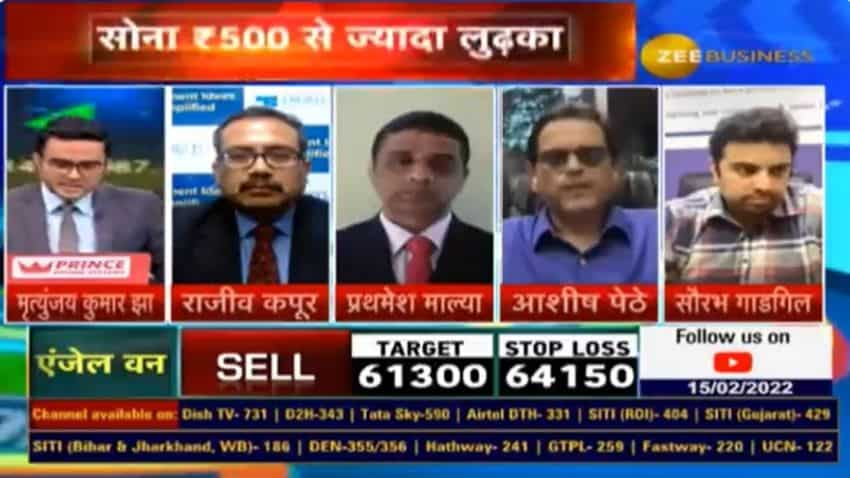 In a major development, gold fell sharply due to reduced tension between Russia-Ukraine. Gold price fell below Rs 49,500 on MCX, a drop by more than Rs 500. The global market slipped below $1860. Heavy selling was witnessed in silver too, fell by more than Rs 1200, the price on Comex fell by 2%.
Gold prices plummeted as tensions between Russia and Ukraine eased. On the MCX, gold dropped below Rs 49,500, a decrease of about Rs 500. The global stock market fell below $1860. Silver, which was also heavily sold, fell by more than Rs 1200, with the price on the Comex falling by 2%. Commodity Editor and Anchor Mrituenjay talked with Market analysts in the TV show 'Commodity LIVE'.
The sequence of events in the gold market is swiftly shifting, and the whole market is concentrated on Russia-Ukraine. The market reached a high of Rs 50,000 last night. As the day progressed, the market's opening crossed Rs 50,000 and had gone beyond Rs 50,300 as the rush intensified. However, as soon as word broke that Russia had begun to withdraw its soldiers, the market saw a violent sell-off, and the market collapsed. At the present, the price of gold on the MCX has dropped by Rs 500 and has come down to Rs 49,400.
Q) A panic rises occurred, and the market is currently rapidly declining; will this decline continue, or will the market now settle at this level?
Analyst 1: Ashish Pethe
A) First and foremost, this geo-political tension is not entirely gone, which is why everyone would be concerned. Second, gold is under pressure because to fears of rising inflation in the United States, which is at its highest level in 40 years. So this significant drop of Rs 800-900 that has occurred will rise by Rs 200-300 more, but there will be no more immediate drop than that.
Q) Now there are signs that Russia-Ukraine tensions are easing, if in a few days this official statement comes that now there will be no dispute, there will be no war, then will we see a sharp drop, or has the market been discounted?
Analyst 2: Saurabh Gadgil
A) The recent surge in gold prices as a result of Russia-Ukraine tensions is not yet gone. As a result, there may be a lot of upside-down in gold prices till next week. This is a period when individuals should refrain from speculating. Gold might go further lower, possibly falling to Rs 48500. But, in the long run, I believe gold is still a good investment.
For More Details and Full Interview, watch Video Here:
Tremendous fall in gold and silver
Gold fell by over ₹450 on MCX
sharp fall in crude oil
Brent slides below $94

ask commodity related questions #CommodityLIVE In @mrituenjayZee with@MCXIndialtd , #Crude , #GoldSilver https://t.co/NGfuq5THMW

— Zee Business (@ZeeBusiness) February 15, 2022