Food
If you want to taste the kulcha and spicy chickpeas dipped in butter, then come to 'Mama's Chole-Kulcha' in Pitampura, see VIDEO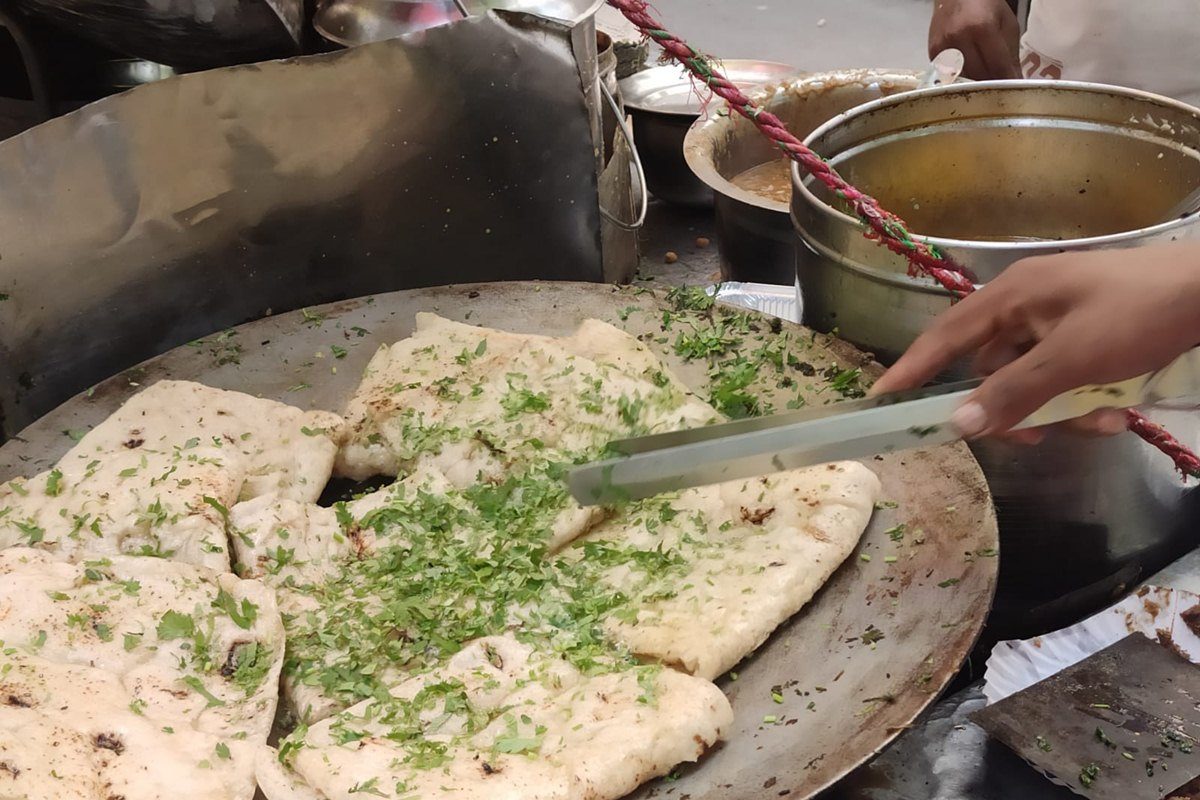 If you reach this place to eat in the afternoon, then the question will arise that why is there so much crowd? Turns out that this is a very old Chole-Kulche seller. Its specialty is that you can take chole separately from it, no charge. The kulchas will be filled with so much butter that butter will be seen dripping from them. No matter how much salad you take. The price of Chole-Kulcha plate is so normal that you will be surprised. Due to this specialty of this dish, the eaters come here to get pulled.
If we say that Chole-Kulche and Chole-Bhatura should be considered as the state food of the capital of the country, then no one will protest. The reason for this is that there are so many restaurants, shops, dishes etc. of these two dishes all over Delhi and there is such a huge crowd of eaters that it has to be assumed that people really show their special interest in eating them. Today, we are running for you on one such dish of Chole-Kulche. This is the case of 'Mama Ke Chole-Kulche' at MU Block Tirahe located in North Pitampura.
There is a crowd of people eating at this place.
In front of it is the primary school of MCD. People say that when it felt good, the children of the school started calling his honor Mama and he became famous by this name. One of its specialties is that it feeds this dish to school children at a low cost.
Read also: Their kachoris (puris) and three vegetables taste great, come to 'Tyagi restaurant' in Bareilly
Its size is not very big, but the goods kept there will tell that there is a complete system for feeding. There will be boiled chickpeas in two drums. In big bags, there will be different chopped onions, cucumbers. Other bags will contain tomatoes, green chillies, chopped coriander leaves and bottles will be filled with lemon juice. In the afternoon, the number of people eating here increases, so chickpeas are prepared in two big pots. The secret of 'Mamaji' is masala.
He says that Grandfather had said that if you add these two more spices to the common spices, then the taste will be enhanced. Following this, a bowl of mild spice and a spicy dish of chickpeas is prepared. Some people are made to taste them with a wooden spoon and if people talk about some variation, then the taste is set according to them.
Read also: Come to 'Bille Di Hatti' in Pitampura to have a wonderful Puri-Chole for breakfast, the taste here is unique.
The taste of their chickpeas is excellent, a lot of butter is added while baking the kulchas and they are baked till crisp. If you want, you can also make special chole. You will be fried in butter. The combination of onion, chutney, pickle with their chole-kulchas further enhances the taste. There are two crushed-chickpea plates for Rs.35. If you want, you can eat three Kulchas and Chole for 50 rupees.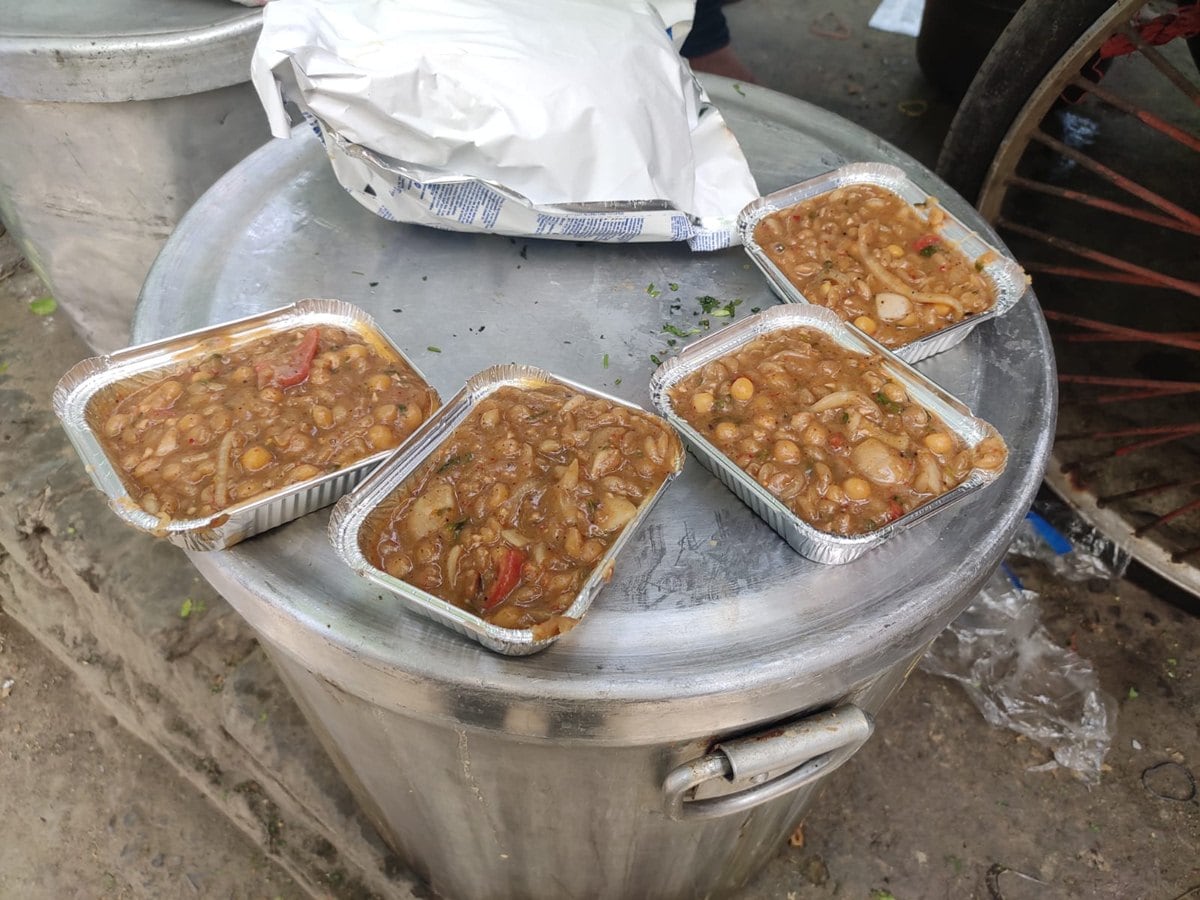 Here is a plate of two crushed chickpeas for 35 rupees. If you want, you can eat three Kulchas and Chole for 50 rupees.
This festival was started 25 years ago by Naubatram. At that time the population was less, there was a primary school in front, the children started calling him uncle. He says that our aim is that the man should go with his stomach and also with his heart. So don't skimp on feeding. Now his son Bablu and nephew Pappu also help in this work. The decorations start at 10 in the morning and remain buzzing till 5 in the evening. There is no holiday. Nearest metro station is Pitampura, but rickshaw will have to be taken from there.
Be the first to read breaking news in Hindi News18 Hindi | Today's latest news, live news updates, read most reliable Hindi news website News18 Hindi |
Tags: Food, Food Recipe, Lifestyle
FIRST PUBLISHED : May 24, 2022, 08:37 IST