Education
Materials Management course is gaining popularity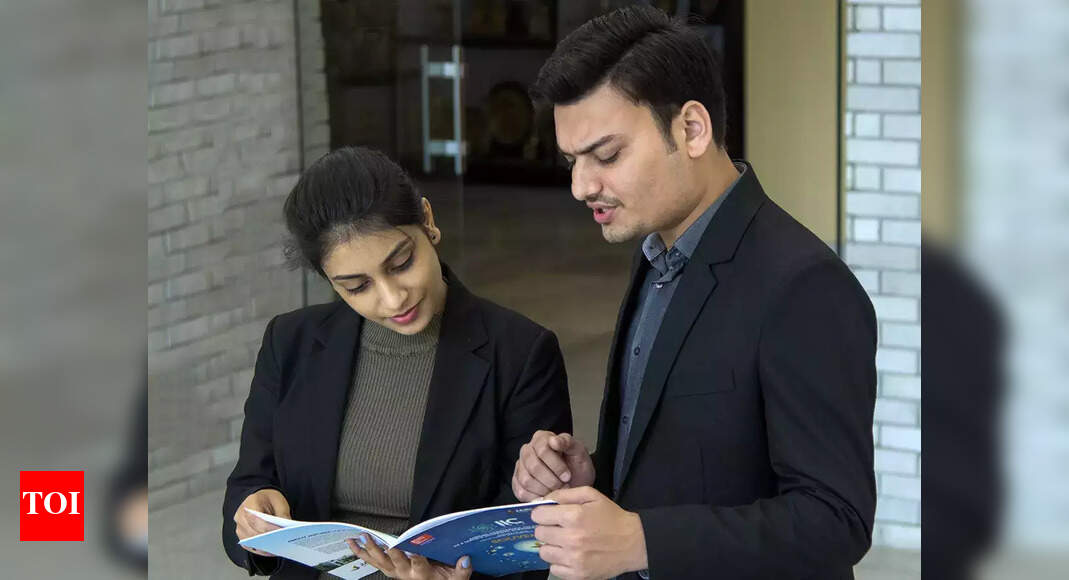 Materials Management is emerging as an integrated functioning and distribution planning arm dealing with materials supply and logistics, for educational institutes or business organization. Being a sub-field in supply chain management, studied in Master of Business Administration (MBA), the course produces professionals who understand new technologies of storage, distribution to proper collection of quality raw materials, and management of payment.
Increasing demand

Shrivardhan Vasant Gadgil, vice chairman, Indian Institute of Materials Management (IIMM) says, "In supply chain management, the materials management was crucial and has lately evolved as plug-in course. A candidate from any academic background can pursue this course and get skilled in multidisciplinary aspect leading to an expanded scope of being hired."

Congratulations!
You have successfully cast your vote
With the rise in Make in India initiative, more ports, airports, warehouses will come up and consequently a talent pool for handling the process, will be required. He adds, "A skill pyramid encompassing from low to middle to top-level professional has to be in place ensuring a promising future in this field."
Entering the field
Material management can be pursued at diploma, graduation, post-graduation and PG diploma level in India. Class XII passed students can apply for graduation or diploma course whereas graduate can pursue the PG, MBA or PG diploma course.
The admission route is university/institute conducted selection procedure. Other popular
entrance examinations offering seat to qualifying candidates for Materials Management courses are:Common Management Admission (CMAT), Delhi University Joint Admission Test (DUJAT), Graduate Management Admission Test (GMAT).

Depending on the course chosen by candidates, they will get enrolled for the academic session at these reputed institutes: Indian Institute of Materials Management (Kolkata, Pune, Bangalore, Chennai, Vadodara), Christ University (Bangalore), Birla Global University (Bhubaneswar) , Sankalp Business School, (Pune), National Council for Cement and Building Materials, (Faridabad) among many other.
Diverse career choice
s
Materials management graduate enjoy a diverse range of career options matching their skillsets. An engineer, a BCom student, an architect with material management degree is considered fit to be mangers with embedded technologies and get recruited as Materials Analyst, Strategic Planner, Warehousing/inventory Manager, Procurement Manager.
To understand the requirements of the modern and changing material management market, students must learn the research options. For this, IIMM Kolkata in collaboration with Techno India University has established 'Centre for Research in Materials Management' (CRIMM), where industry experts focus integration of research studies in the sector.