Markets
NSE Chitra Ramkrishna news: SAT puts conditional stay on SEBI's February 11 order against former MD & CEO; know full story here!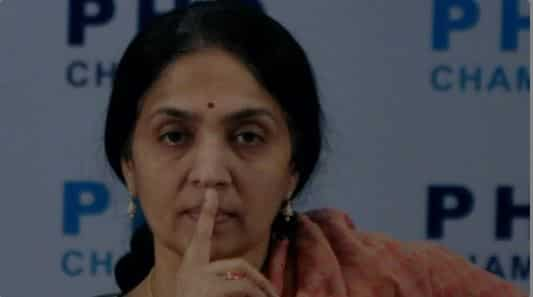 The Securities and Appellate Tribunal (SAT) began hearing on an appeal filed by former NSE Managing Director and Chief Executive Officer Securities Chitra Ramakrishna on Monday. The appeal is against Market Regulator Securities and Exchange Board of India (SEBI).
In her appeal, Ramkrishna said that the market watchdog did not give her opportunity to put her side before giving a final order.
See Zee Business Live TV Streaming Below:
In her appeal, she has alleged that a penalty was imposed on her after changing a law while the lapses in corporate governances against her were old.
Argument – ​​The NSE decision to stop leave encashment and deferred bonus amounts to an interference in the internal matters of the exchanges.
It was also argued that no investor had to bear any loss and yet there are against her.
The demand is to put bonus and leave encashment amount in a separate account instead of investor protection fund.
The former MD & CEO has been challenged the February 11 order of the SEBI before the SAT.
SEBI had imposed a penalty of Rs 3 cr against Ramkrishna
It had also ordered putting Rs 4.37cr amount related to leave encashment and deferred bonus in investor protection fund.
In the Chitra Ramakrishna case, SAT has stayed conditional stay on SEBI order.
Chitra Ramakrishna has to deposit Rs 2 cr.