Entertainment
Richa Chadha asks why Lawrence Bishnoi has 10 guards but Sidhu Moose Waala had 2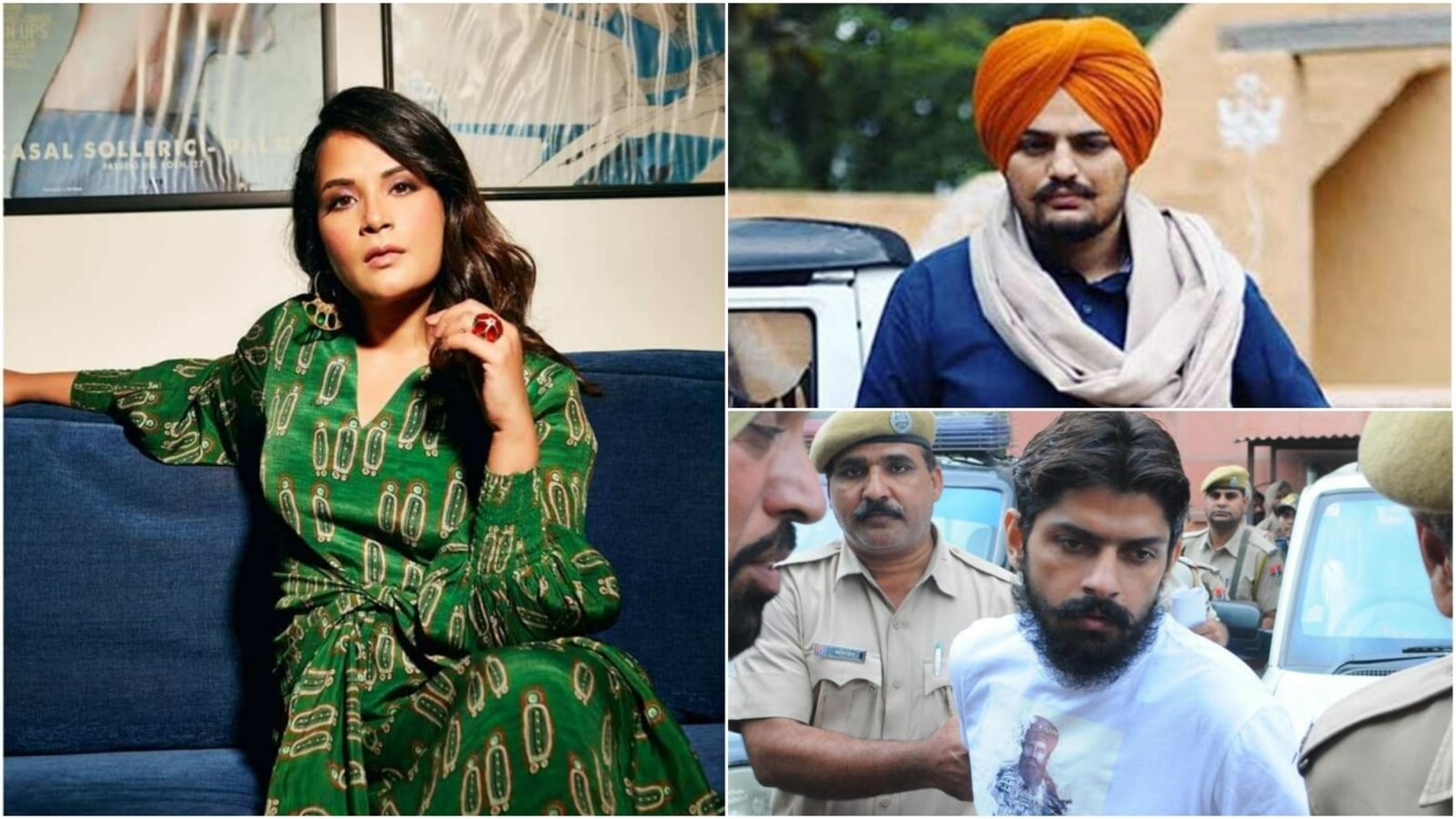 Richa Chadha has questioned the heightened security cover being given to gangster Lawrence Bishnoi, the key suspect in rapper Sidhu Moose Wala's murder case. Richa asked why the criminal, who is currently lodged in Delhi's Tihar Jail in a separate case, is provided high security on his court outings, while Sidhu was only allotted two guards. Sidhu was shot dead by unidentified assailants in Punjab's Mansa district on May 29, a day after the state government curtailed his security cover. Also Read| Salman Khan threat letter case: Lawrence Bishnoi denies involvement, says Delhi Police
Richa took to her Twitter account on Tuesday to express her disappointment with the difference in Lawrence and Sidhu's security. She wrote in Punjabi, "Moosewale nu 2 guard te Lawrence Bishnoi nu 10 di remand, naale bodyguards te Dilli pulis di sab ton vadiya dangerous bullet proof gaddi (Only 2 guards were given to Moose Wala while 10 have been remanded to Lawrence Bishnoi, in addition to the best and dangerous bulletproof car of Delhi Police)." She added a broken hearts emoji and the hashtag–Justice For Sidhu Moosa Wala.
Fans of Sidhu thanked Richa for supporting him, adding that they want justice for the late singer. A fan wrote, "Thanks a lot for support Ji. Huge Respect!" Another person replied to her tweet, "You are completely right."
Richa had previously expressed shock at Sidhu's death and sympathised with his mother. She had written on Twitter, "Numb, shocked at the murder of #SiddhuMoosewala too sad. No words will be enough. Thinking of his mother… worst kind of pain in the world to lose a child. Jatt da muqabla dass mainu kitthe hai? 28! (Is there any match for a Jatt)."
Lawrence Bishnoi is currently being investigated by police for his role in Sidhu's death. Meanwhile, he was also questioned in connection with a threat letter issued to actor Salman Khan, His involvement was speculated because the letter contained the initial LB, but he insisted that he has no hand in the matter.
Trending Topics to Follow