Markets
Russia-Ukraine crisis could slow US Fed rate hikes, says expert Ajay Bagga; sees 25 bps increase in March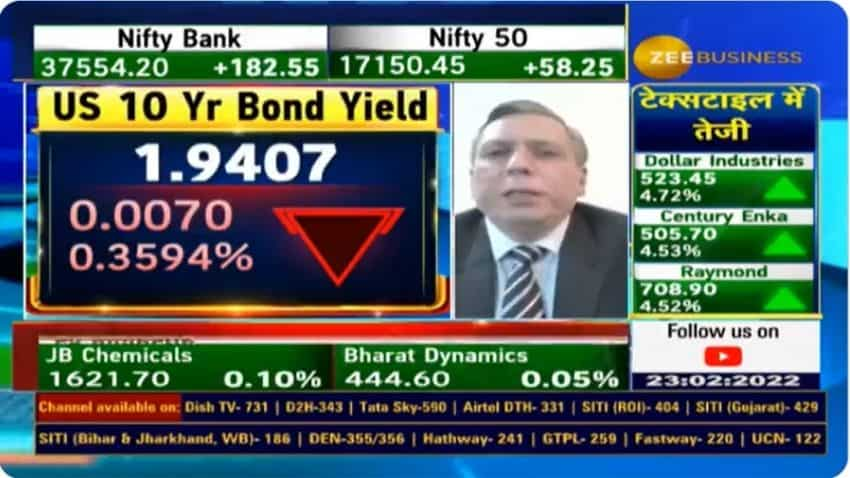 Amid prevailing uncertainties, US Federal Reserve is likely to go slow on hiking interest rates, market expert Ajay Bagga tells Zee Business. He was of the view that the interest rate increase will likely be by 25 bps in March as against the popular sentiment of 50-100 bps. He also ruled out any possibility of a rate cut.
There is still some time for March 16 when the US Fed meeting is scheduled and if Russian President Vladimir Putin's stance become more aggressive on Ukraine, the possibility of a higher rate hike becomes even difficult, Bagga said.
The Fed could argue that the investment has stopped amid the ongoing uncertainities and consumer sentiments have taken a hit.
Bagga, who is Chairman of Elyments Platforms, said that even though the European Central Bank (ECB) has stated that it would not raise rates this year, European bond yields show two rate hikes in 2022, each of 50 basis points.
The market was also convinced that, like the Fed, ECB would also go wrong and that rates would have to be raised before the end of the year.
Since yesterday, the yield curve of the Eurobond has shown that there will be no rate rise in 2022. As a result, the Euro has already moved as a result of the general market's anxiety. Even the Fed can argue that it is being postponed for the time being. Perhaps one rate hike could occur in March, after which they will say that they will wait and watch.
It has to be seen what Putin does; If an attack occurs, the market will become so volatile and unpredictable that the Fed will not tighten at that time, instead announcing that it will be postponed.
For More Details Watch Full Video Here:
#RussiaUkraineCrisis How will it affect the Fed meeting?

What are the chances of a hike in interest rates?
Know from Ajay Bagga, Chairman of Elements Platforms…#ZeeBusiness LIVEhttps://t.co/QTsT7fZ0ea@Ajay_Bagga @deepdbhandari #RussiaUkraineTension pic.twitter.com/DCkkQj8EMW

— Zee Business (@ZeeBusiness) February 23, 2022