Entertainment
Sonu Sood on Samrat Prithviraj not getting expected response at box office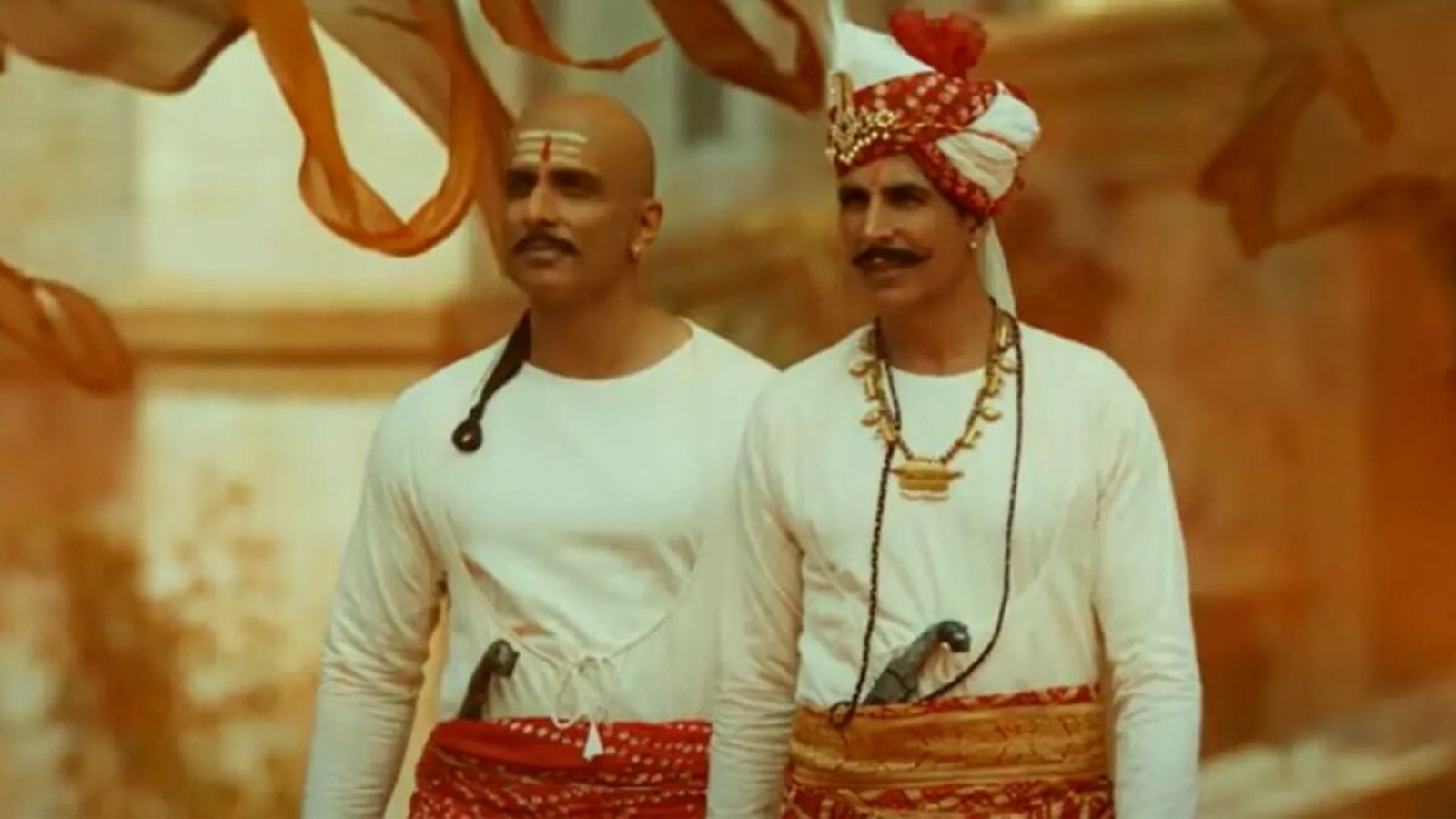 Sonu Sood always has his hands full with either film projects, TV shows or the thousands of requests for help he receives each day. The actor just saw the release of period drama Samrat Prithviraj in which he plays Chand Bardai. Days after the theatrical release, Sonu is now all set to launch yet another major project. Also read: Samrat Prithviraj box office day 3 collection: Akshay Kumar's film collects 39 crore in first weekend
The actor has already made it clear that it's not a film and "a lot of hard work" has gone into it. In a conversation with Hindustan Times, Sonu opened up about the project and also spoke about how he actually manages to help people on a daily basis. Excerpts:
You are about to make a big reveal. What are you up to?
Yes, there is something very exciting that I want so share with the world. I have been working day and night, I have been working very hard for it. I am going to share it with everyone on 7 June. Let's wait until then. But I will tell you that this is another attempt to make you all proud, to make India proud. And I do hope that what I share with you, you will all love it and support me.
Can you at least give us a hint?
If you insist, I'd say it is something that will bring the world closer and they will be thankful to India. I am sure people will support me.
Your film Samrat Prithviraj recently released in theaters. Share your response on the film not getting the expected business at the ticket windows.
The film is very special. I got a chance to portray a wonderful character and people gave it a lot of love. I am very thankful to the audience for showering us with their love. It might not have got as much business as expected, but we have to accept that things are a bit different after the pandemic. Having said that, I'd say I am very happy with it and with how much love people have shown it.
You hosted Roadies new season in South Africa. How was the experience?
Roadies in South Africa has been a terrific journey. It has been a lot of fun, adventure and thrill. South Africa added the element of wild, wilderness and super-adventure. On this journey, I got to live like a Roadie with the contestants. I wasn't just a host and mentor but also a Roadie. It is such an inspirational show, everyone has wished to be a Roadie someday. And this time, I got to live that dream. So in a way it was a dream come true packed with an experience to remember for a lifetime.
You have been hosting a TV show, just had a film release and have other projects in the pipeline too. How do you find time for your philanthropy?
I am very lucky that all my work can help me do something that matters the most to me — making a difference to the world. Sab pyar jo logo se mila hai (the love I get from people), this is my way of giving back to them. It's people's love and god's grace that I am capable of helping someone. It's not like I take out time for philanthropy, I do everything else and work hard for it actually. Har Sunday sham ko I meet people outside my house to help.
You are bombarded with thousands of requests everyday? Isn't it overwhelming? How do you manage?
I wish I could help more everyday. If I feel overwhelmed, it is only with the thought that I am not able to help more. There are so many people who need help, I help many of them but I want to help each one of them. It gives me a lot of peace to make a difference.
How do you manage to get the funds required for helping people across country?
I started out on my own and I remember all the endorsements I did, I donated 100%. With steel brands I started making houses, with light brands I started lighting villages, with paint brands I started painting backward areas and when I did mobile brands, I started donating mobiles. So all the endorsements I did, I started diverting those to charity work and education. I am educating thousands of kids in tie up with universities, I did free endorsements for them and I said I want to help these kids. That's how it is going, once you help people, people join hands to help, still miles to go but yes, I have a lot of missions to accomplish from making old age homes to orphanages and more… so let's see, it will take time but it will happen for sure.
Your message to all those who wish to emulate you and help people but run short of resources.
I'd say just help in whatever capacity you can. All of us, each one of us is capable of helping others. Even if you can help one person, help them. You are making a difference to that one person's life and that's something. Don't think that your tiny effort will not change the world, no effort is too small. And money is not the only resource, you can help people in your own way. Volunteer your time, your effort, just say kind words, lend a helping hand or an ear, that's also helping others.