Entertainment
Swara Bhasker defends Amber Heard after troll says she deserved to be assaulted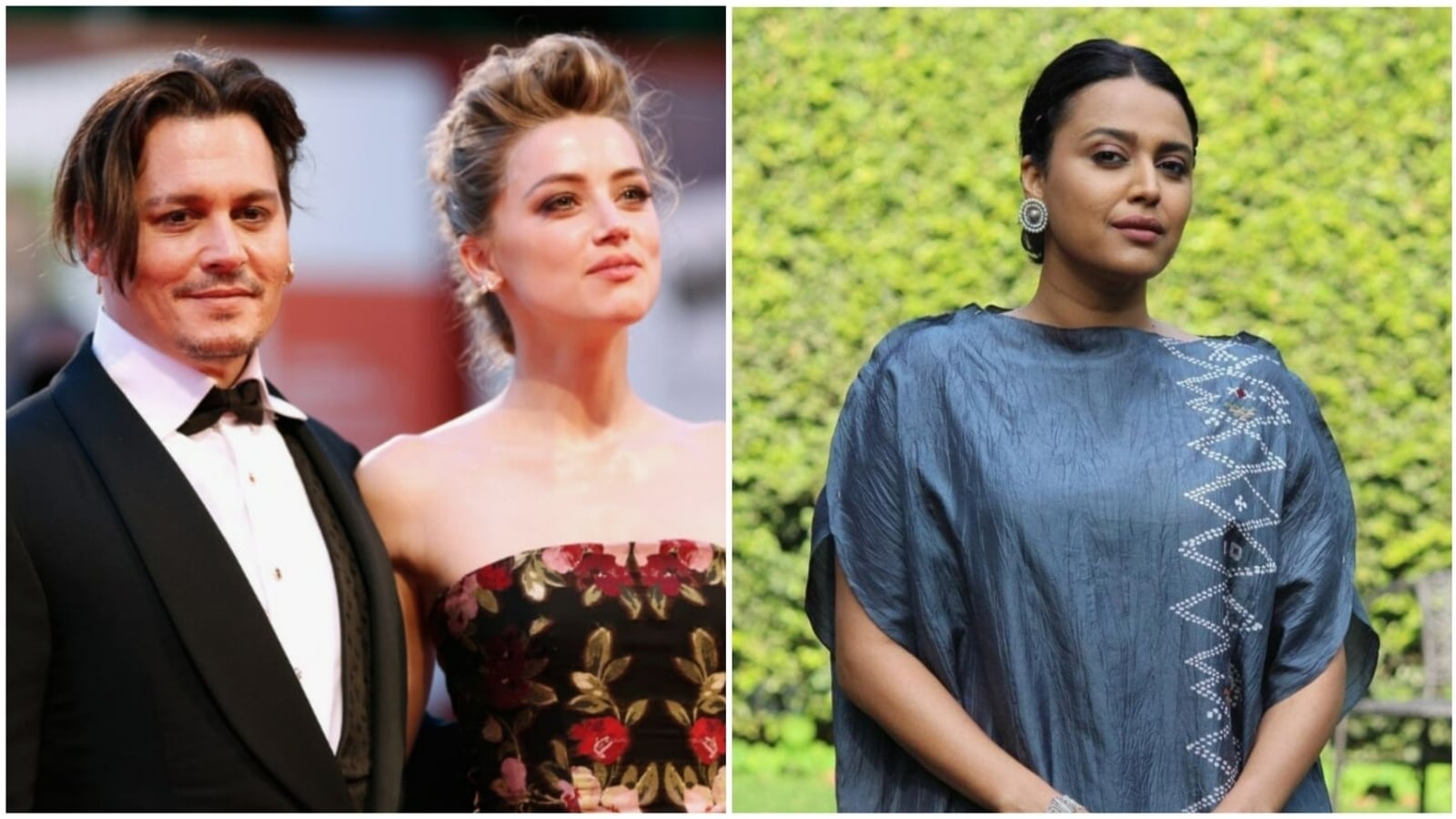 The verdict in Johnny Depp vs Amber Heard defamation case in favor of Johnny has left people divided. A court in Virginia found both the parties guilty of defaming each other, but awarded a better compensation to Johnny, due to which Amber now owes him $10.35 million. While many have celebrated Johnny's win, others have called the judgement a blow to domestic abuse victims. Also Read| Amber Heard's sister says truth is forever on her side: 'It wasn't reflected in decision made by jury'
Swara Bhasker took to Twitter on Tuesday to express her support for Amber Heard, She shared an article in The Guardian that described the trial as an 'orgy of misogyny' and the tipping point for the backlash to #MeToo movement, and requested others to read it. However, a Twitter user made an indecent reply to the article which left Swara fuming.
He wrote, "I like you but Heard deserved that." Swara jumped to Amber's defense and replied to the comment, "Nobody deserves to be sexually assaulted. Nobody. That you think this is deeply disturbing. I pity the women in your life."
Another Twitter user told Swara that people are supporting Johnny because the trial found the assault of assault against him to be false. In response, Swara shared an article about Johnny's 2018 UK libel suit against a publication for calling him a 'wife-beater.' Johnny had lost the trial with the judge ruling that the against him are 'substantially true.'
Johnny had filed a $50 million defamation suit against his ex-wife for implying in an article in The Washington Post that he abused her. Amber had filed a countersuit of $100 million against Johnny for calling her a liar. A jury awarded Johnny $10 million in compensatory damages and $5 million in punitive damages, and Amber $2 million in compensatory damages. The judge decreased the sum awarded to Johnny due to a Virginia rule capping punitive damages, but Amber still has to pay him $10.35 million.
Trending Topics to Follow